Google Finally Has Code for App Banners, Will Now Penalize Interstitials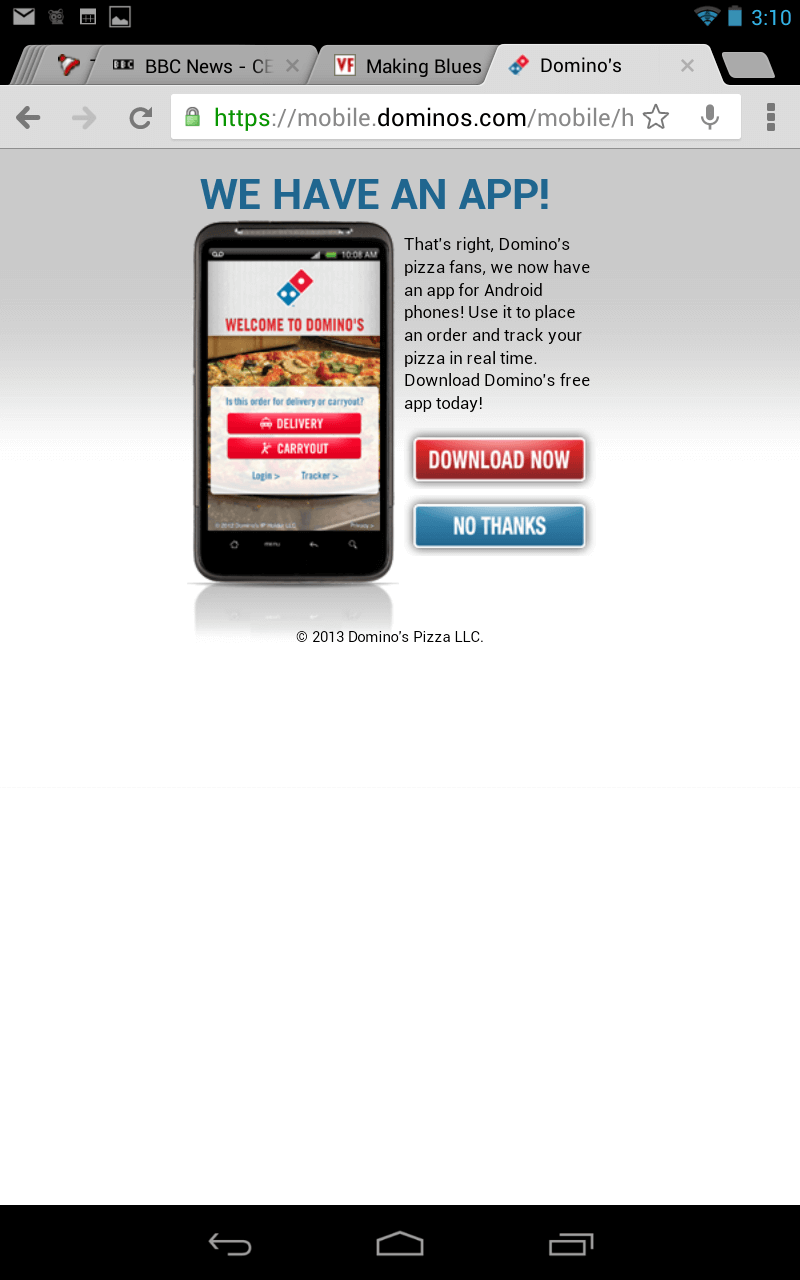 Plenty of sites have covered the news from Google that many users have wanted to hear for some time now — that those giant overlays on sites that prompt you to download an app will now result in a search ranking penalty.
Many of the reports are glossing over two key aspects of that change (besides not kicking in until November 1), however. The first is how much content can be obscured and the second is which pages would be affected:
…mobile web pages that show an app install interstitial that hides a significant amount of content on the transition from the search result page will no longer be considered mobile-friendly.
How much qualifies as a significant amount of content is unknown. I'm going to guess something like the Domino's home page I banged on about in 2013 would qualify (since it covers all content).
The second factor is a little easier to understand. Given how few people go on to a second page on a site when arriving via search, we're not as likely to see every subsequent page assault us with overlays, though some sites will surely give it a go.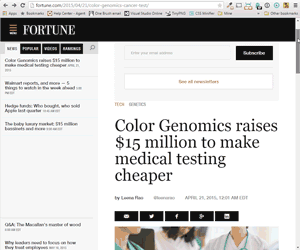 Unfortunately, sites like Time and Forbes use infinite scroll with a changing URL to make their bounce rates stats look lower. Those and similar sites could arguably initiate the overlay as soon as you scroll down a bit, as the URL, and thus the page, is now different in Google's eyes.
I've been pretty critical of how Google has lagged behind Apple and Microsoft for a few years now in making apps discoverable in a far less invasive way, and was even dismissive of Google's web-app-only changes back in March:
I argued in 2013 that Android needs alternative to app download interstitials: http://t.co/KiSf6Q6lwm This isn't it: http://t.co/qBkIRFwFif

— Adrian Roselli (@aardrian) March 12, 2015
In July, Google updated its March post to include instructions to have a native app install banner, but instead of using simple meta tags as Apple and Microsoft do, and which many CMSes easily support, Google wants you to make a web app manifest file, among a couple other things:
You have a web app manifest file and it is linked to from your web page.
Your site is served over HTTPS.
The user has visited your site twice over two separate days during the course of the last two weeks.
It seems it took Google's own experience with a 69% abandonment rate from its Google+ overlays to finally take action. That action being to both come up with a better technique to promote apps at the same time it would penalize sites that do what Google itself did just two months ago.
It's worth noting that none of these changes from Google will affect overlays that have nothing to do with app downloads. So you can still look forward to mailing list (spam) sign-up forms, auto-playing video, and all the other things we wish we could kill.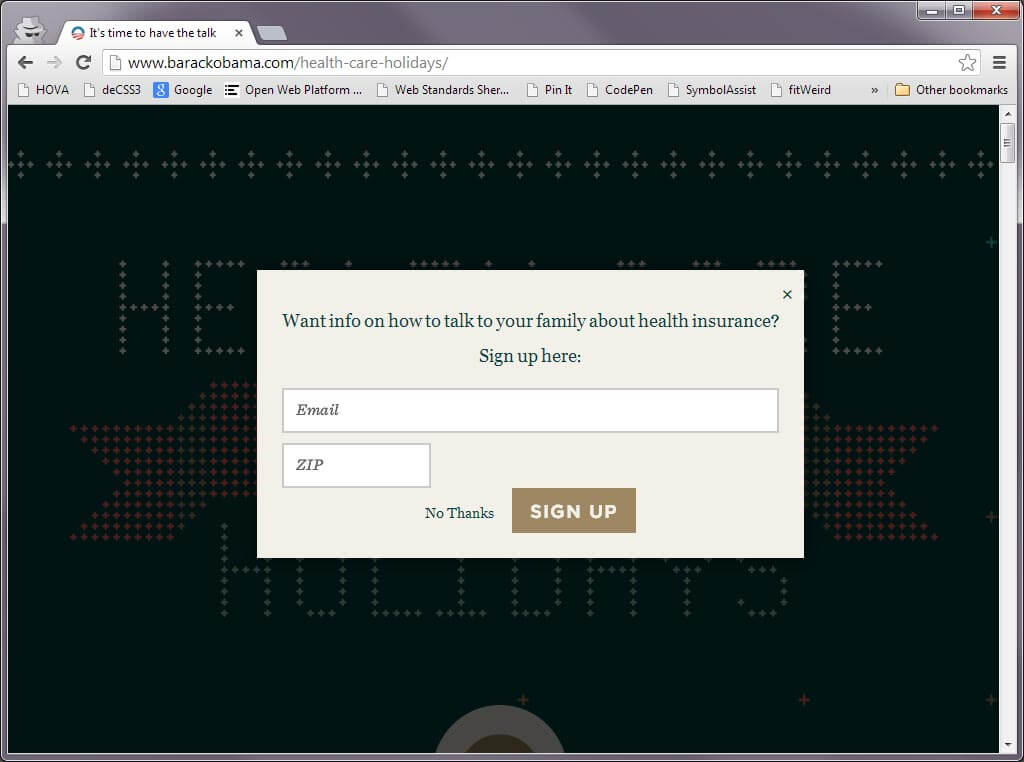 On Twitter, Mike Dudas provided a more visual example of how Google has itself relied on full-page app overlays:
Update: September 5, 2015
In Feeling Like An Unwelcome Guest on medium.com, the author points out that even after making a shortcut on the home screen, it's still a terrible experience:
"Medium is better when it lives on your home screen", they say. Well, it does live on my home screen; that's where I launched it from. What they actually mean by these words is: 'you should install the app'.
One Comment
[…] only did Google finally modify its own tutorial with proper app install banners, but Google is also going to start penalizing sites that rely on app download interstitials (with some caveats) as of […]