Speaking at WordCamp Europe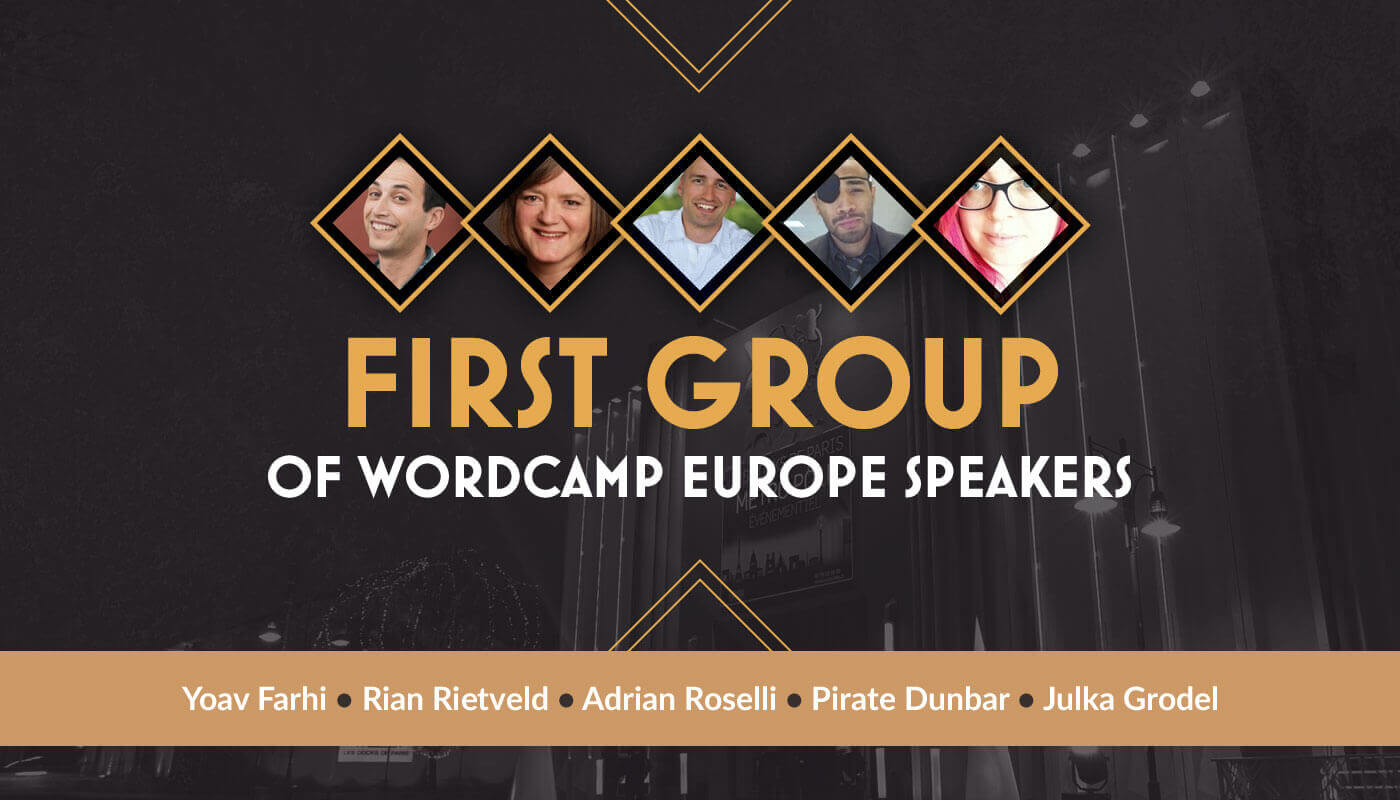 In June I will be in Paris, France speaking at WordCamp Europe. It looks like I will also be wrangled into the contributor day as well. To describe it in the organizers' own words:
WordCamp Europe 2017, the fifth of its name, will be held in Paris, France from June 15 to 17, 2017. WordCamp Europe is the place where, each year, the European WordPress community hosts our friends from all other the World, for three days of talks, networking, business, parties and above all, friendship. In previous years, WordCamp Europe traveled from Leiden to Sofia, then Sevilla, and finally Vienna, where the 2016 edition just ended, with attendees from 68 countries around the World.
I will be presenting my talk Selfish Accessibility, one of a few accessibility talks at WordCamp Europe this year. As of this writing, there are fewer than 400 tickets remaining, so you should probably go get one ASAP.
Both the contributor day (15 June) and the full conference (16–17 June) will be held at Les Docks de Paris. As I always do, I have embedded a map for me to reference later when I am wandering the city in a clueless haze.
[TALK] Saturday, June 17, 12pm, Eiffel — Learn some fundamentals of accessibility with @aardrian. #WCEU goo.gl/rPw0hL pic.twitter.com/Cj97byrGx7
No comments? Be the first!