HTML5 Is Now a W3C Recommendation
I was already pretty excited when I read on the W3C Accessibility Task Force mailing list that the formal objection against longdesc was overruled. But then this — HTML5 is a wrap.
I've seen some movement on the Twitters (and the W3C HTML Working Group mailing list) over the last week or so suggesting that there was going to be some announcement, but this tweet from HTML5_Chewbacca pretty much gave it away:
#HTML5 grurrrghrr aaarrghurrgg, grrrhurrrhr November… Urrghgghrrr ggrrrarrghrr: http://t.co/bbnVO2rOLM

— Chewbacca (@HTML5_Chewbacca) October 23, 2014
I don't speak Wookie, but I think he's pretty confident that HTML5 would be wrapped up before November.
Of course, I was literally at lunch when the email came through on the mailing list, as well as the tweet from the W3C. But since this post is more of marker for me to reference, I'm not bothering with meat here. I will, however, link to other posts on the web.
There's also this explainer video for those who may not be quite sure just how web standards are a good thing:
Five years ago today Google's CEO made predictions about where the web would be in five years. He did not predict HTML5 was going to become a recommendation today. And you trust this guy with your searches? Anyway, snarkiness aside, I think W3C Memes captures it pretty well with this image: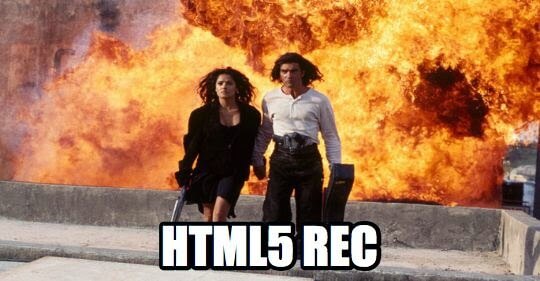 No comments? Be the first!