2012 Advent Calendars for Web Devs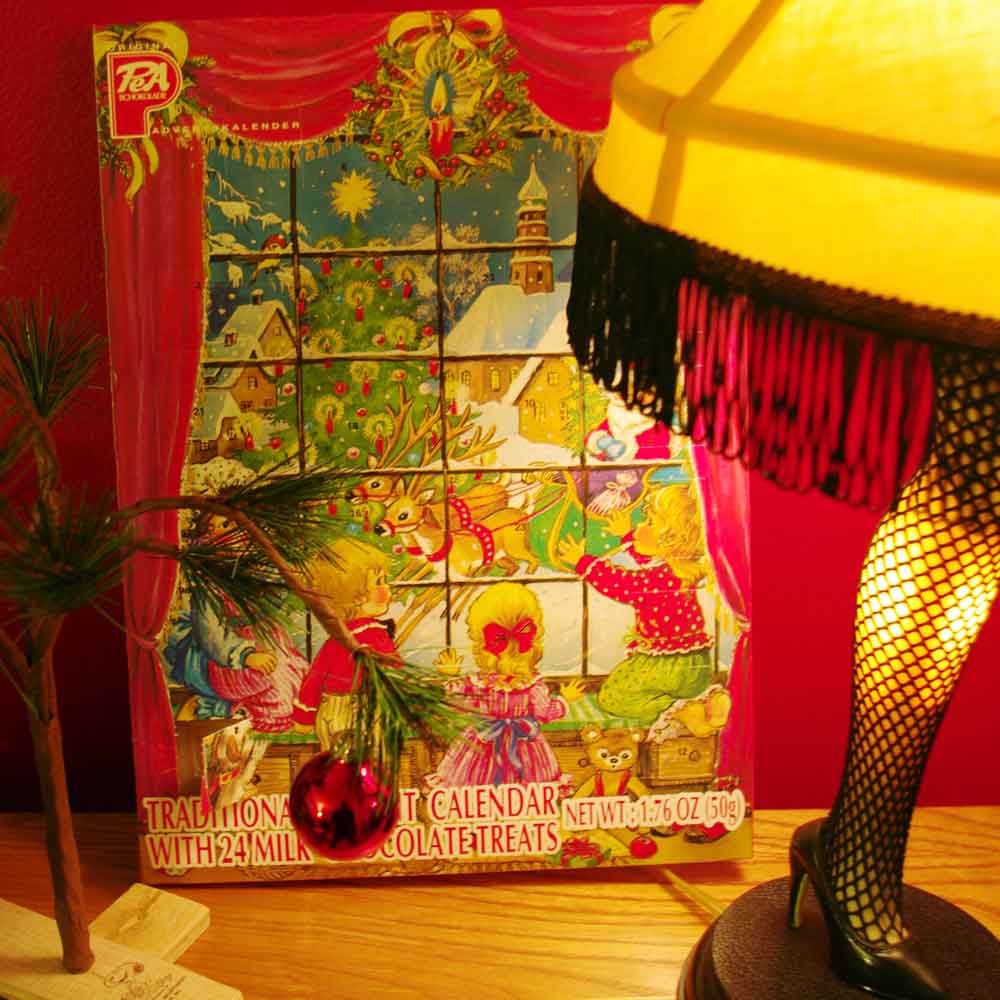 Now that the (Western, my favorite) holiday season is upon us, the tradition of advent calendars whose chocolate is replaced with web-related tips and articles is back. This year's crop is missing some from last year, but there's still good stuff to be found.
If you know of any others, please pass them along. For those not returning, I have listed them at the end.
1. 24 Ways
24 Ways, the one that pretty much defines the genre for me, is back again. It's been going strong since 2005 and based on its history this year should have some good articles.
2. Performance Calendar
Performance Calendar dates back to 2009 (and still defaults to 2011 if you go straight to the domain). It focuses on techniques to speed up your site via scripting, CSS, and general mark-up, along with server tweaks and analysis suggestions.
3. Perl Advent Calendar
Perl Advent Calendar goes all the way back to 2000 (and back then looked a bit more like a traditional advent calendar, too) and has been dispensing tips for Perl developers ever since.
4. Webkrauts
Webkrauts has an all German advent calendar, and it also dates back to 2005. It covers general web topics, but being in all-German readers like me will benefit from a Google Translate version of the page. Suggestion via @patrick_h_lauke.
5. 24 Jours de Web
24 Jours de Web has kicked off its first year as an advent calendar for web folk. Written in French it is clearly primarily targeted at French speakers, but a round of Google Translate will open it up to far more readers (like me). Suggestion via @PhilippeVay.
6. Japanese HTML5 Advent Calendar
HTML5 Advent Calendar 2012 is in Japanese, and thanks to the wonderful powers of Google Translate, it was very little confidence that I suggest it is produced by volunteers who have each picked a day and written something about the web (based on this statement: 登録した日に自分のブログなどにエントリーを書いてください。). If you know Japanese, I welcome any corrections. The site Adventar.org appears to host other advent calendars, some about web technologies, some not.
7. Web Advent
Web Advent is back. I had incorrectly listed it as not returning below, under its original address as the PHP advent calendar. With its name and domain change, it appears to be back again this year and keeping its streak from 2007 going strong.
8. HTML & CSS Advent
HTML & CSS Advent uses a rather self-explanatory name. Moving away from last year's advent-calendar-flap layout and to more of a list of articles, you'll find some experimentation with cutting-edge (or nearly so) features that may not make into client work just yet.
9. 12 Devs of Xmas
12 Devs of Xmas was also listed below as not returning (it has articles from last year), but I misunderstood — it will be starting the day after Christmas and going for 12 days from then. When all the other calendars have wrapped up, you'll still have one to read.
10. UXmas
UXmas is an advent calendar aimed at the user experience community. Coming from Australia, American readers may be thrown just a bit by the schedule. The calendar promises everything from sketches, to articles, to tools, to videos. Found this one via .net Magazine.
11. Freelancember
Freelancember 2012 is produced by the makers of Freckle time tracking software and targeted squarely at freelancers. Its daily entries will consist of downloadable gifts in the form of PDF worksheets. Think of this as less about web-tech and more about MadLibs for projects. Found this one via .net Magazine.
12. Mozilla Developer Network Holidays calendar
Mozilla Developer Network Holidays calendar includes brief links to resources or demos and suggests that you can edit them (if they are MDN resources). I had this one listed as non-returning because last year's address was very generic and the site has no navigation on the home page to direct users here. Perhaps that should be tip #1.
13. She Said It
She Said It is an advent calendar dedicated to providing general tips for the web industry in general, with quotes provided by women in the field. I only discovered this on Christmas Eve eve, so I've seen it fully populated by now. This calendar is produced in Sweden, but its contributors hail from everywhere.
14. 12 Days of Podcasts
12 Days of Podcasts, which I discovered on the day after Christmas, runs from December 26 to January 6, 2013. Each day will have a different audio-only interview with assorted web folks. You can stream them off the site or download the MP3 for later listening pleasure (perhaps during that terrible New Year party you're attending).
Not Returning
A handful of calendars aren't returning this year (so far), but content from previous years is still available. These include Font Deck's Adfont Calendar, and the Fronteers advent calendar (in Dutch).
Completely Unrelated
I discovered this one this morning and have no idea what to expect (other than the first day so far), but it might worth a look: Popperfont's Sciencegeek Advent Calendar Extravaganza. With such a compelling name, how can you not look?
No comments? Be the first!