Now the Mobile Web Is Dead?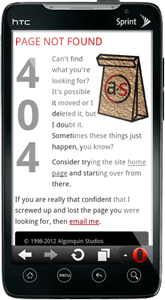 It was barely two years ago that I scoffed when Wired declared the web dead (Enough about the Death of the Web). Fast forward to today and BetaNews refines the claim to just the mobile part of the web: The mobile web is dead.
I am immediately suspect of an article that bases its claims on data to which it does not link. In this case, the article references comScore data describing how little time users spend online within a web browser. This data seems to be a comparison of how much time users spend on Google or Apple properties within an app versus within the browser.
The only comScore piece I could find that fits the premise of the BetaNews article is comScore Introduces Mobile Metrix 2.0, Revealing that Social Media Brands Experience Heavy Engagement on Smartphones. To pull a block of factoid out of the comScore release:
On Facebook, the top ranked mobile media property by engagement, 80 percent of time spent was represented by app usage compared to 20 percent via browser. Twitter saw an even higher percentage of time spent with apps at 96.5 percent of all minutes. In contrast, Microsoft Sites was among brands that saw browser access driving a majority of usage at 82.1 percent.
Let's consider that so much of mobile use is driven by social media that it makes sense Facebook and Twitter are go-to examples. Let's also consider that both Facebook's and Twitter's mobile sites mostly suck (Twitter's new mobile site was not yet live when these data were captured), so it makes sense that their users would prefer to engage via an app. It also stands to reason that Microsoft, not a social media juggernaut, would see more traffic to its web sites than via apps.
The BetaNews article comes to this conclusion from the minimal amount of data:
So outside Wikipedia, the mobile web is dead. It's mostly apps now.
Evidence suggests that some media reserved for apps are moving back to the web (Web journey complete, FT switching off iOS app). Some apps aren't even apps in the strictest sense, but just a wrapper for a browser that loads a mobile-web-version of a site (You'll never believe how LinkedIn built its new iPad app (exclusive)). Even online retailers have started to move from apps back to the mobile web for commerce (Eliminating the speed delays with mobile Web shopping).
I could be accused of cherry-picking examples, but the declaration that the mobile web is dead makes the same mistake and doesn't even cite its source properly.
Apps have their place, the mobile web has its place. As long as there are users and business cases for each, they will both persist.
Related
Update, May 10, 2012
ReadWriteWeb makes an opposite argument: The App is Dead (OK Not Really, But The Browser Is Back). The first part of the title is link bait, and I don't agree, but the rest of the title clarifies it a bit.
No comments? Be the first!