More Frivolous Patents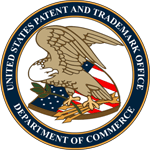 The patent trolling continues, which should really be no surprise. Consider that Nortel put its portfolio of 6,000 patents on the auction block, with Google starting bidding at $900 million dollars only to be beat out by a consortium of Apple, Microsoft, Research in Motion, EMC, Ericsson and Sony for $4.5 billion ($750 million each). Each of these companies, Google included, wants to protect itself from patent trolls along with finding new revenue streams from licensing options.
The fun doesn't end there…
Lodsys sues Rovio
Rovio, the makers of the wildly popular (and somewhat addictive) Angry Birds game, is being sued for patent infringement by Lodsys. Lodsys claims that it holds a patent that covers how Angry Birds allows players to purchase new levels in the game. While Apple has maintained that its licenses extend to third-party developers, Lodsys started laying its groundwork in a May 31 post, Apple's License Claim Disputed.
The Lodsys About the Inventor page claims that Dan Abelow is a prolific inventor and an expert on website usability, ease-of-use and assured user performance. It then uses a "click here" link to direct traffic to Dan Abelow's web site. His web site content consists of text as images with image maps for the in-content links. If you are web developer who isn't even at the "expert" level he claims, then you already know that his claim of being an expert on usability is clearly a flat-out lie.
That's the nature of the person behind this suit.
PacketVideo sues Spotify
Spotify has just made its debut in the United States and almost immediately after doing so is getting sued. PacketVideo is leaning on a 1995 (issued in 1997) U.S. patent related to streaming music, itself citing six other patents. PacketVideo was founded in 1998 and purchased by NTT Docomo Inc., Japan's largest mobile phone operator, in August 2010. The patent in question has stayed with PacketVideo. PacketVideo is also suing over a European patent originally owned by a Swiss company.
PacketVideo outlines its position in a press release on its site, PacketVideo Files Patent Infringement Lawsuits Against Spotify. Spotify's response is to be expected: PacketVideo is claiming that by distributing music over the Internet, Spotify (and by inference any other similar digital music service) has infringed one of the patents that has previously been acquired by PacketVideo. Spotify is strongly contesting PacketVideo's claim.
I am wondering if Turntable.fm is just too small to bother suing.
Geotag sues 397 Companies
Last year a client reached out to me over some concern in the jewelry industry about patent lawsuits from a company called Geotag. In particular, companies that used a "find a retailer" feature to allow users to provide a zip code to see nearby stores were being sued. Given that Geotag paid $119 million for the patent, it was clearly in it for the shakedowm. This sampling shows that Geotag was really after the big fish, probably in hopes of a payout: Cartier and its Find a Boutique function at Cartier.us; Rolex and its Dealer Finder at Rolex.com; Sterling Jewelers' store locator on both Kay.com and Jared.com; Van Cleef & Arpels Boutique Search on VanCleef-Arpels.com; the store locator on Zale Corp.-owned GordonsJewelers.com; the store and event finder on Tiffany.com and the store locator on Kroger Co.-owned FredMeyer.com.
Not being a lawyer, I could not counsel my client on any particular legal action, but I could reassure my client that since Google Maps and Microsoft Bing provide much of this capability, it would be a matter of time before those two would either get caught up or step in and duke it out with the patent troll. Strange bedfellows indeed: Microsoft and Google jointly sue GeoTag Inc. in order to invalidate a patent asserted against more than 300 entities and Microsoft And Google Jointly Hit GeoTag With A Lawsuit To Invalidate Its Patent.
Related
2 Comments
It's been a busy week in patent chaos. I am using that story from the NPR site tomorrow (or whenever I can write it) and info on the MPEG-LA patent pool for the day after.

A busy week.